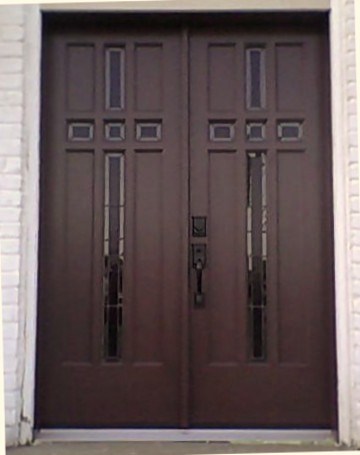 Galax
Presbyterian
Church
200 West Center Street
Galax, VA 24333
276-236-3147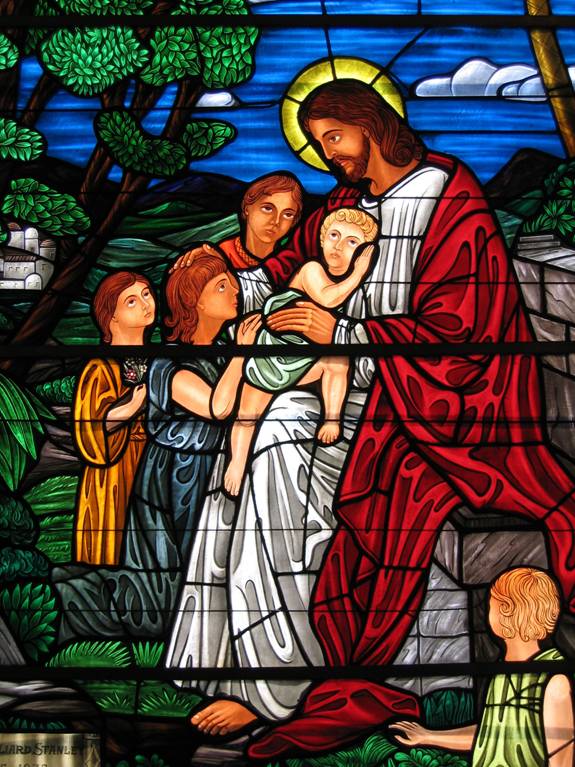 Pastor - Dr. Thomas J. Whartenby
Minister of Music - Mary Elizabeth Whartenby
Weekly Sunday Services &nbsp &nbsp Sunday School 10 a.m. &nbsp &nbsp Worship 11 a.m.
E-mail galpres@ls.net
---


How can I make a difference in a broken world?
There can be no doubt that we live in a broken world. We are bombarded with evidence of attrocities, tragedies, illnesses, injustices, and greed every day, either in the media or through our own personal experiences. The flood of bad news can be overwhelming at times.
How do you respond? Do you simply ignore it? Do you throw your hands up in disgust, and dismiss the world as "going to hell in a handbasket"? Do you have the attitude that somebody else will take care of it (whatever "it" happens to be)? Or do you want to make a difference, but perhaps are not sure exactly what to do about it, or how?
To respond properly, we must first remember that no matter how bad things are, or seem to be, we have the promise of our Lord and Savior that He is with us "even to the end of the age..." (Matthew 28:20). Secondly, we must heed the urging of the Apostle Paul in Philippians 4:8-9 to focus our meditation on the things that are true, noble, just, pure, lovely, virtuous, and praiseworthy. Paul knew that if we allowed the bad to overshadow the good, we would have difficulty maintaining proper perspective, and therefore would not be able to experience "the peace of God, which passeth all understanding" (Philippians 4:7). If we do not have the peace of God, we are less likely to respond to the needs of the community or the world in the most appropriate manner, if at all.
So, what should Christians do? In Matthew 22:34-40, one of the Pharisees asked Jesus, 'which is the greatest commandment?', and Jesus replied,
&nbsp "Love the Lord your God with all your heart and with all your soul and with all your mind.This is the first and greatest commandment.
&nbsp And the second is like it: Love your neighbor as yourself. All the Law and the Prophets hang on these two commandments."
There are many passages in the Bible that can be open to interpretation, and that can be misunderstood minus proper meditation and prayer. But this particular passage isn't one of them. Jesus' instructions are clear; We are to love our neighbor as much as we love ourselves. In other words, we must put forth just as much effort into taking care of the needs of others as we do in taking care of our own needs. We therefore have a responsibility to actively seek out what those needs are, then use our available resouces to assist in any way possible.
One resource that we all have available to us any hour of the day is prayer, and we should remember those in need every time we pray. In addition, there are multiple ministries within our Church and community to which we can provide financial assistance, supplies, or simply volunteer our time. A partial listing of church and community ministries can be found below. Please prayerfully consider donating time, supplies, or money to one or more of these on a regular basis, thereby fulfilling one of the "greatest commandments" of our Lord Jesus.

Galax Presbyterian Church Emergency Fund - Provides financial assistance to those in the community who need help with groceries, transportation, utility bills, etc. Recipient eligibility is determined based on information provided by Social Services. Money is distributed in the form of a food voucher to Oldtown Market, or directly to the business or service to which a bill is owed. Call 276-236-3147 for more information, or you may send a check to Galax Presbyterian Church, P.O. Box 2, Galax, VA 24333. Be sure to write "Emergency Fund" in the memo section of your check.

Galax Presbyterian Church Necessities Closet - A collection of essential items ranging from diapers to toiletries to household cleaning supplies. Items are distributed as needed, many times in conjunction with distributions from the Emergency Fund. Call 276-236-3147 for more information, or to find out what supplies are needed and times when someone will be at the church to accept deliveries.

Backpack Buddies

Twin County Hospice

Faith Community Nursing

One Great Hour of Sharing